There are many fascinating drain holes in world to see if you just know where to find them. Among these water reservoirs, the Monticello Dam is the largest. The structure is a thing to behold from a bird's eye view and even on the ground. No wonder it has been attracting many adventurers and photographers since it was built.
While it is serving its practical purpose, it can also be a venue for individuals to boat, swim, bike, skateboard, and even rappel. It can then pose danger to people. Thus, this article comes with a fair warning to follow the rules.
Want to know more? Check out these 17 amazing facts about the Monticello Dam.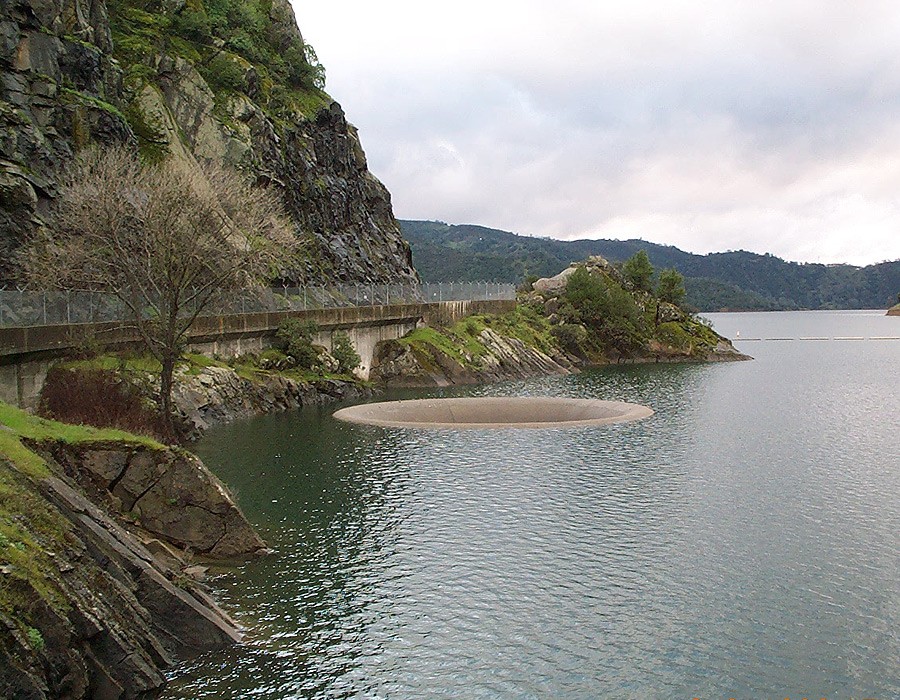 The Monticello Dam is the largest bell-mouth spillway in the world. Because of its structure, it has garnered the name "The Glory Hole".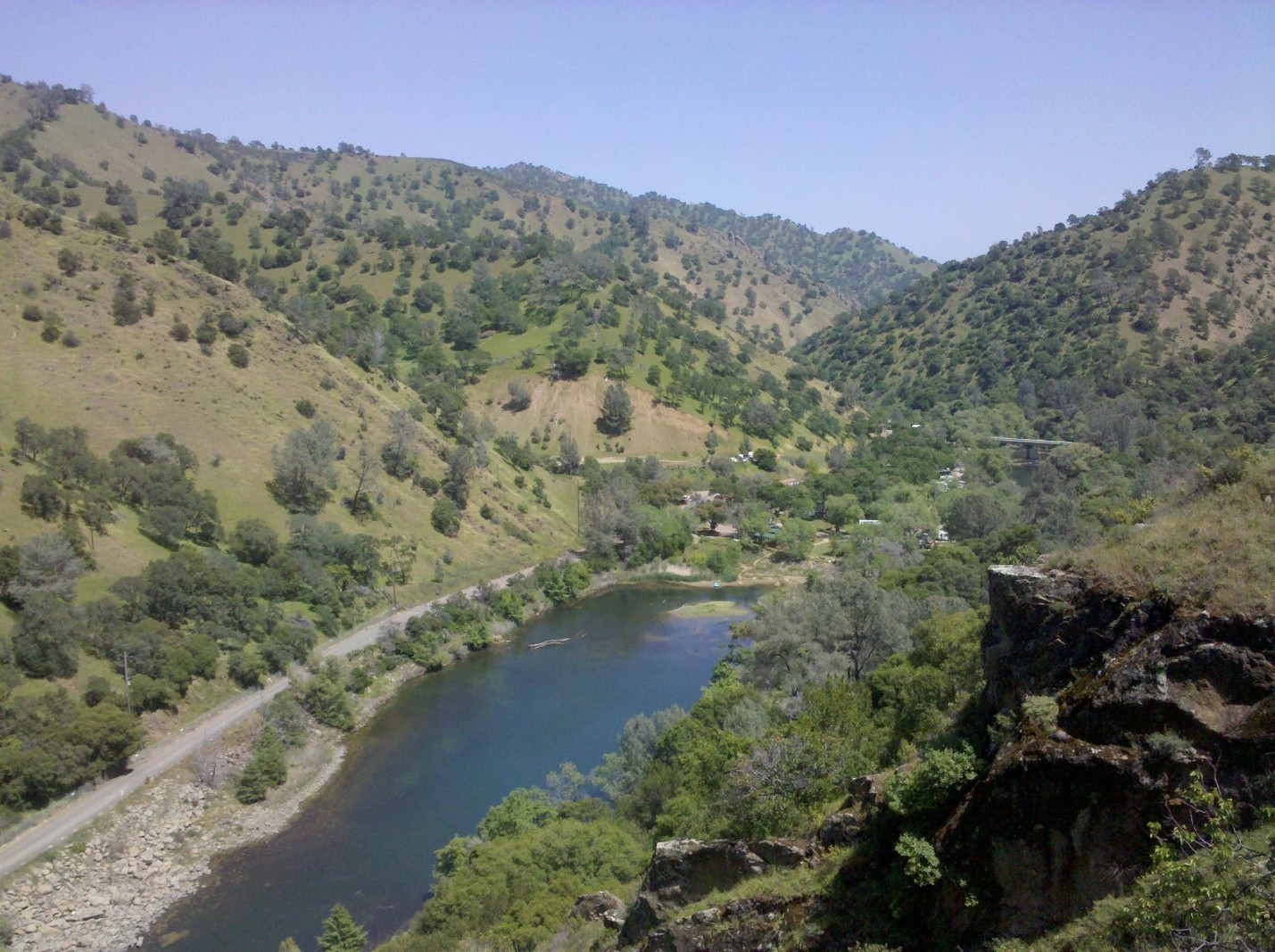 You can find the reservoir in Northern California, United States. It is situated in Napa County.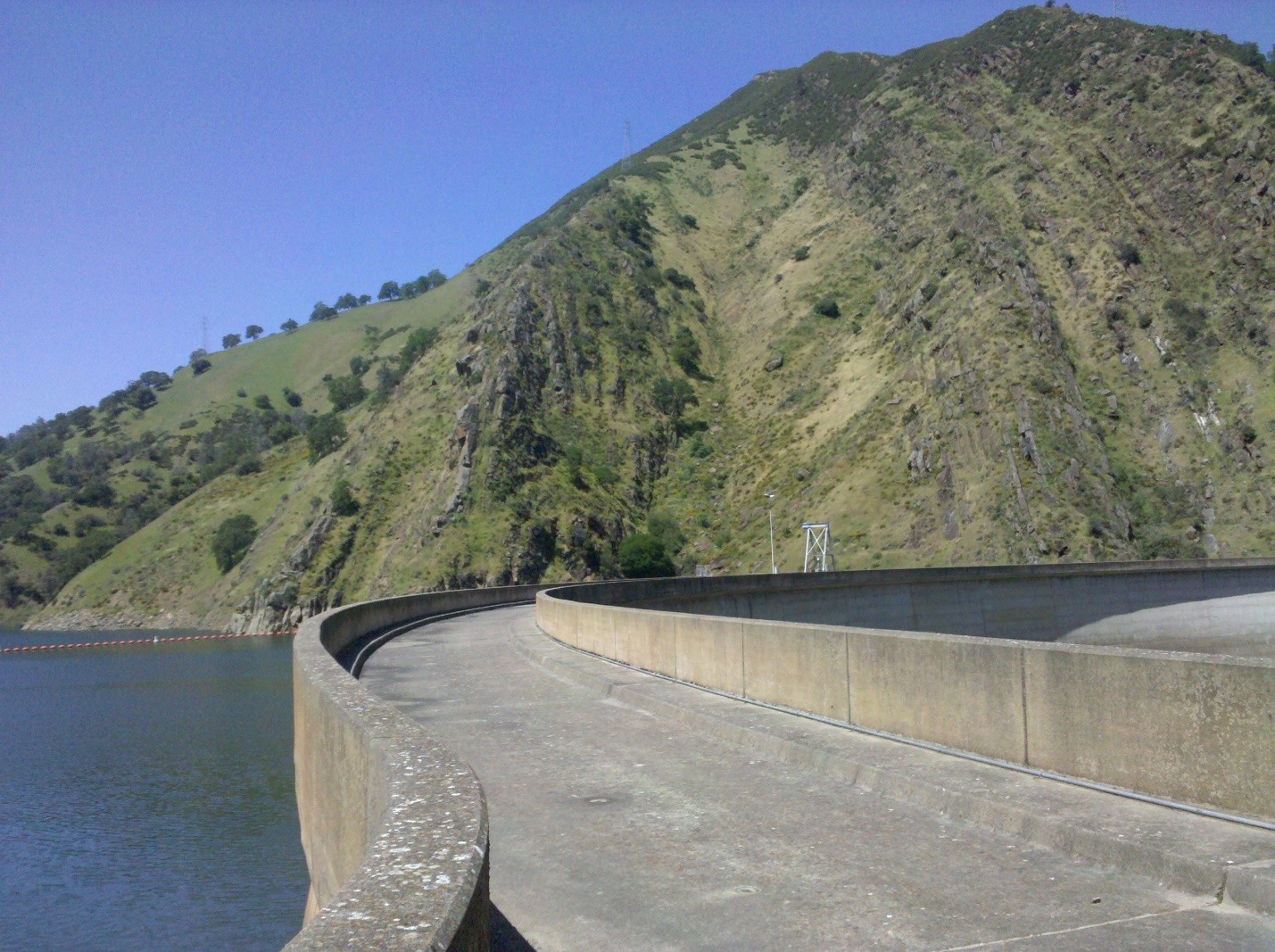 Its construction occurred between 1953 and 1957.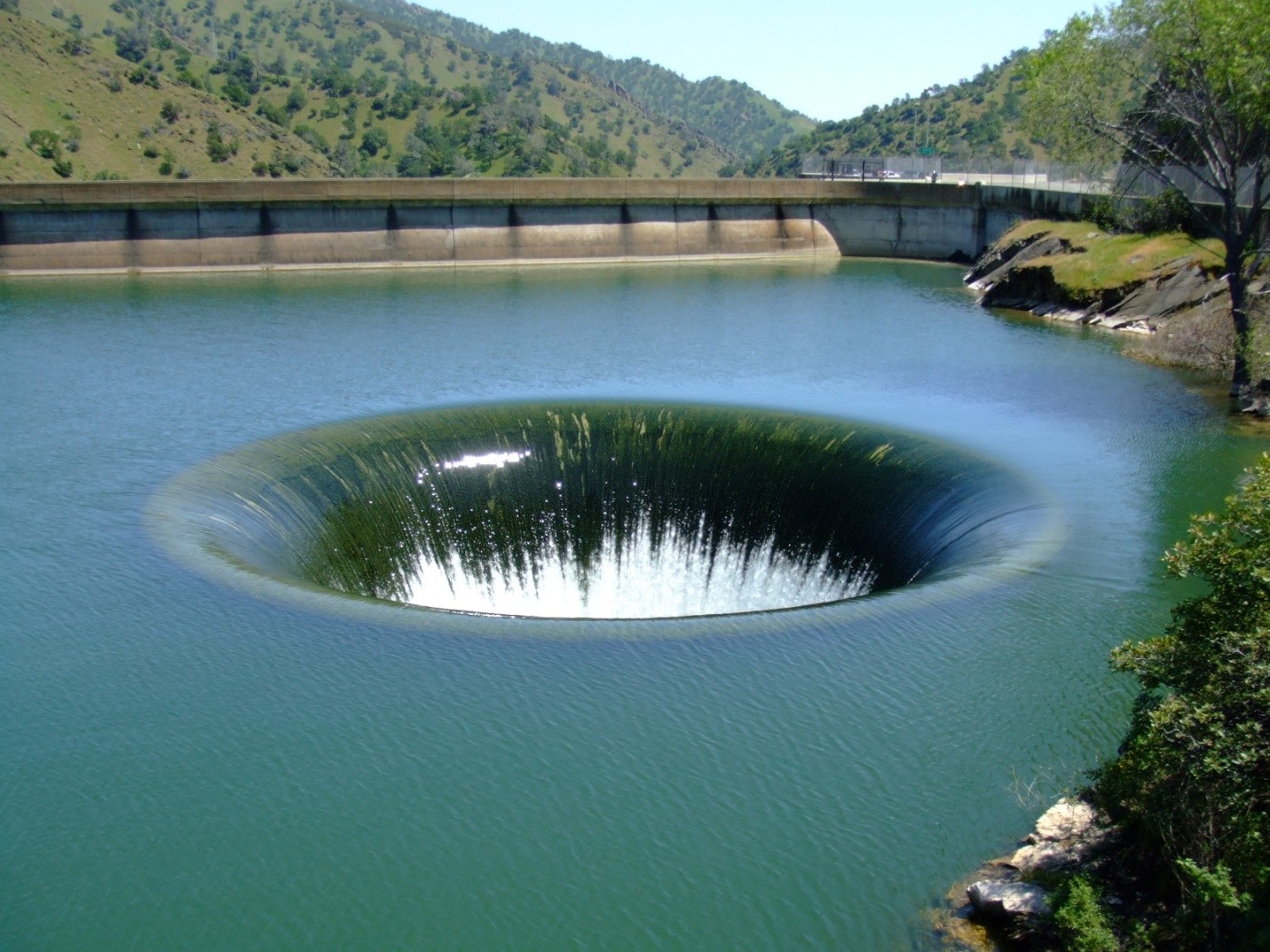 It is a classic example of an uncontrolled bell-mouth or morning glory spillway.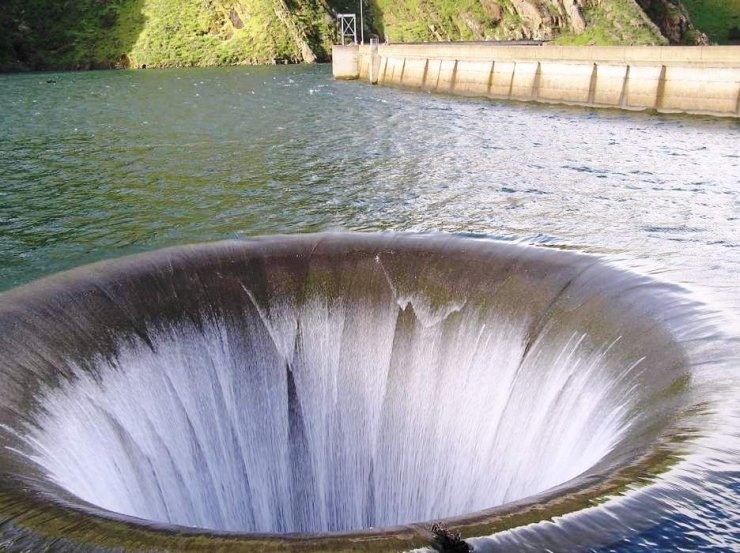 When the dam reaches capacity, the funnel-shaped drain swallows water at a rate of 48,400 cubic feet per second – that is 1370 cubic meter per second for the mathematicians out there.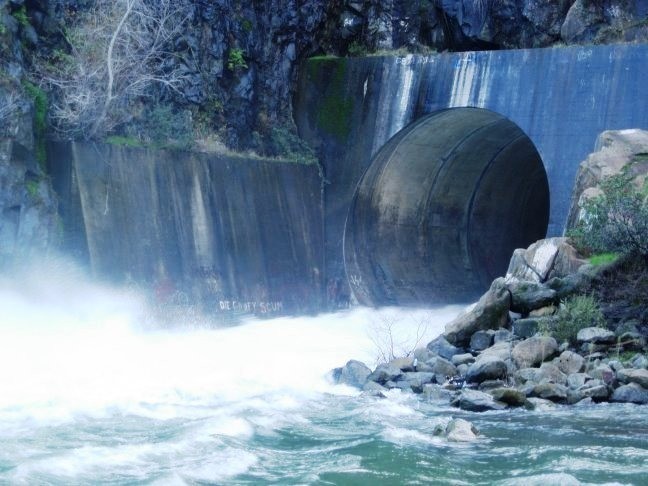 The dam empties about 700 feet to an exit point in the south side of the canyon.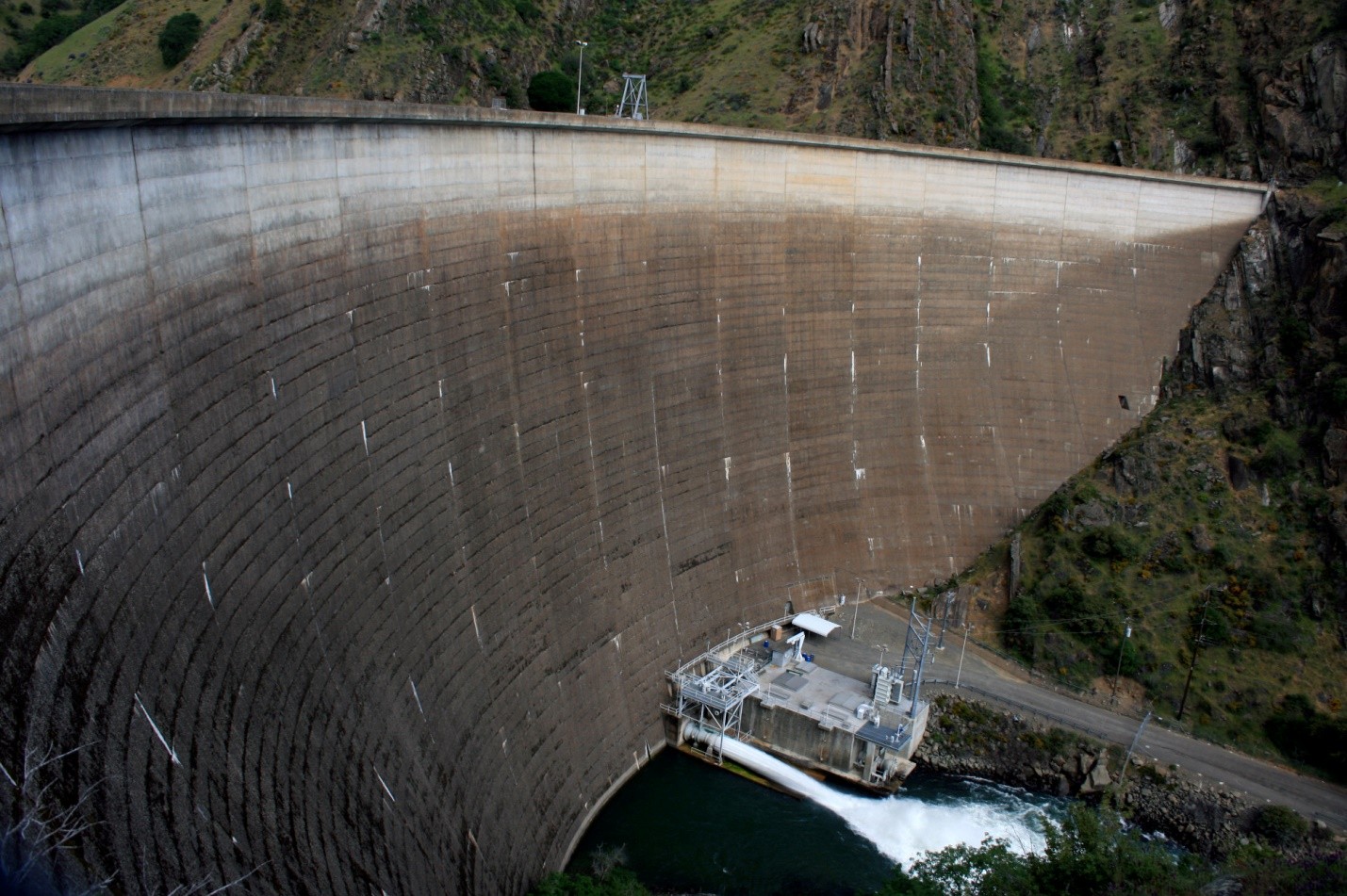 The Glory Hole is a giant cement funnel: 72 feet at its widest and about 28 feet at its narrowest.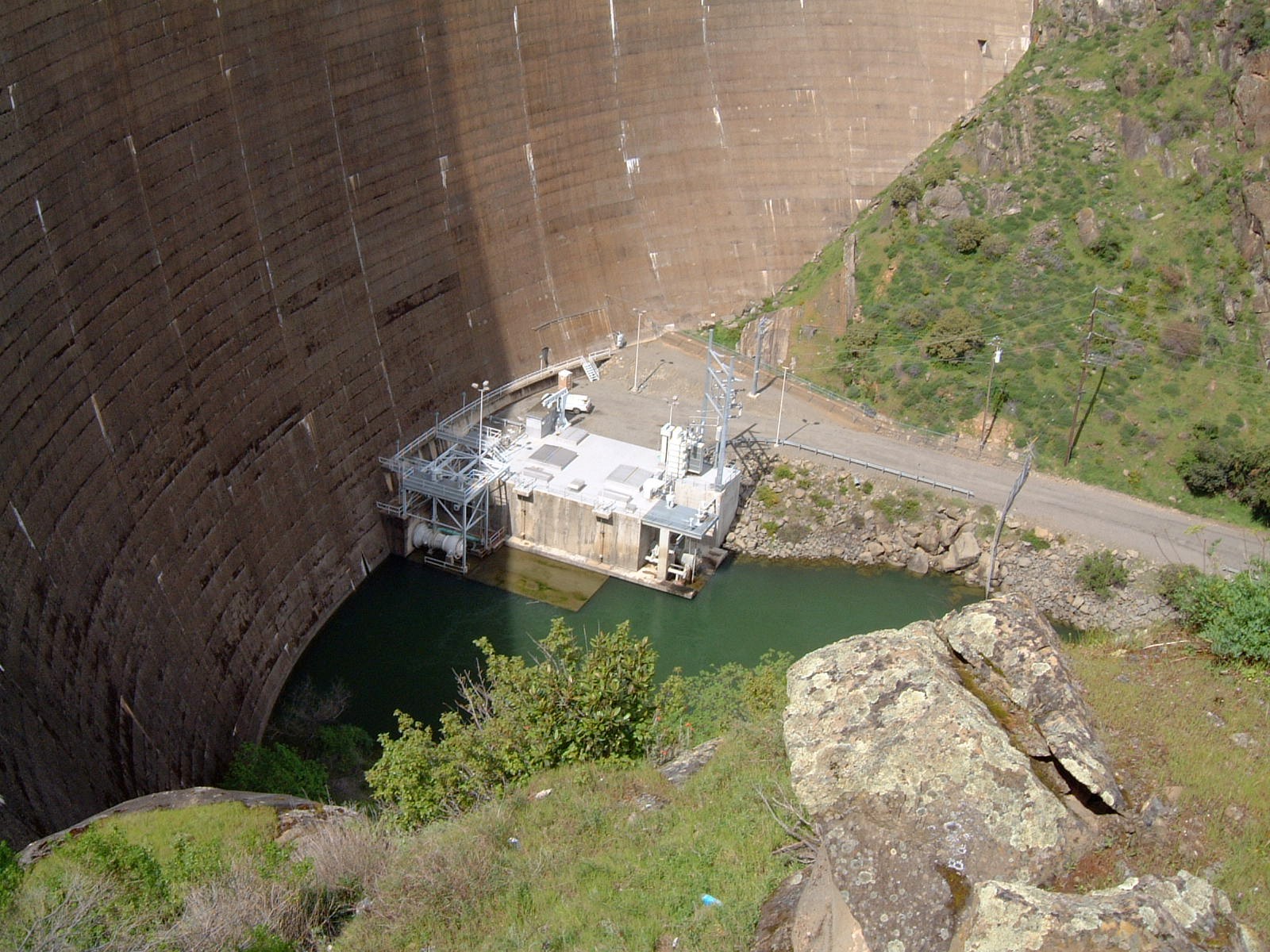 The reservoir chokes off Putah Creek, impounding Lake Berryessa, and drowns the remains of the Monticello town.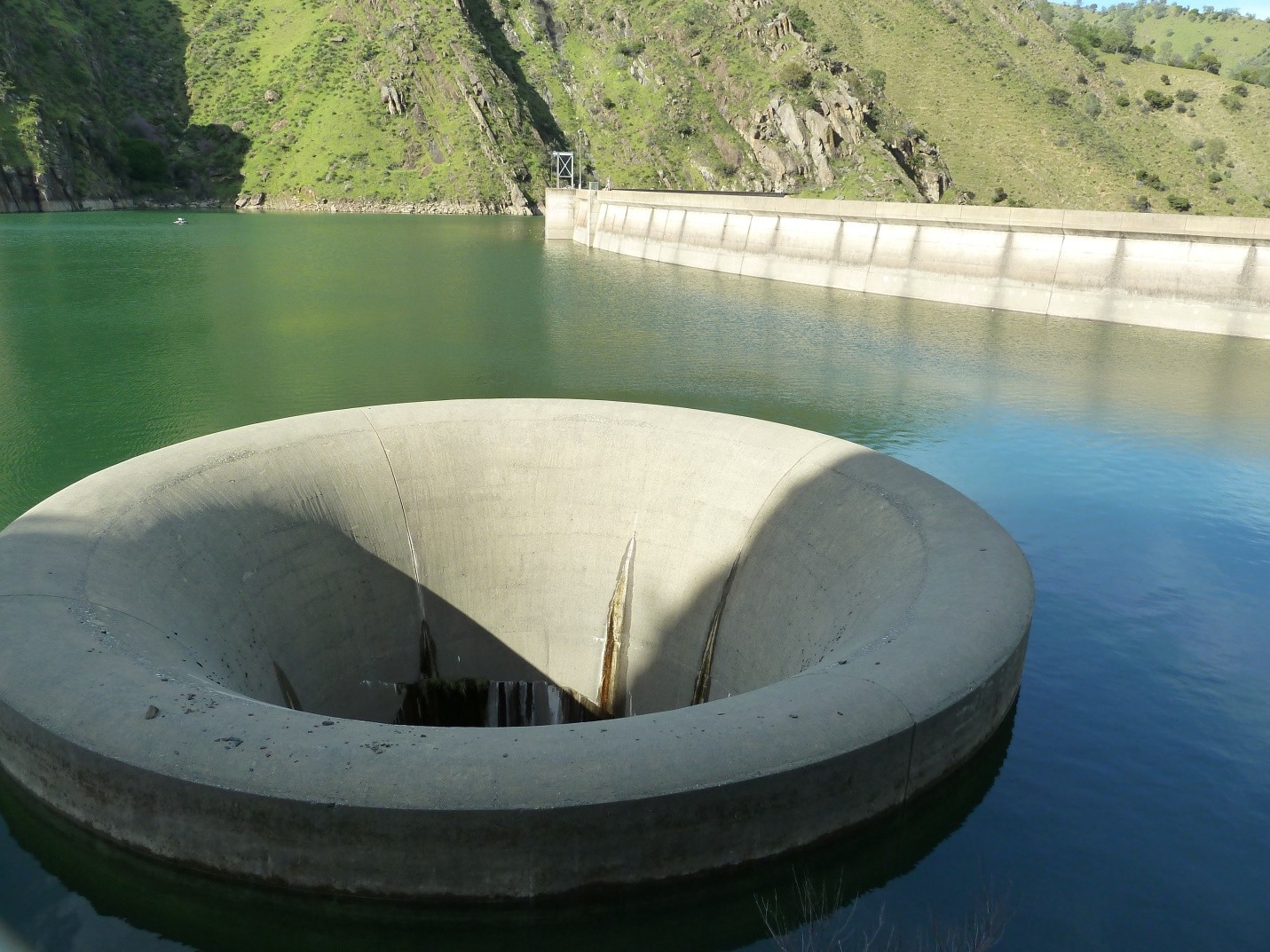 People are prohibited from swimming near the glory hole.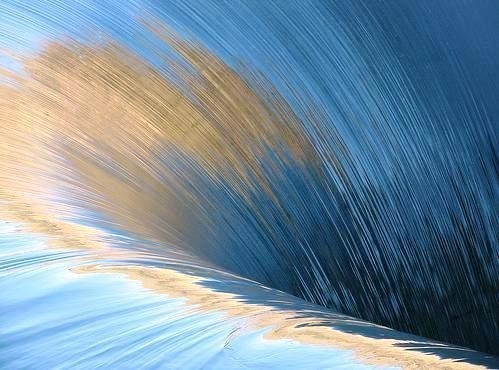 The Glory Hole already claimed one life in 1997. A student of University of California Davis, Emily Schwalen, swam near the drain and died after getting sucked down the pipe.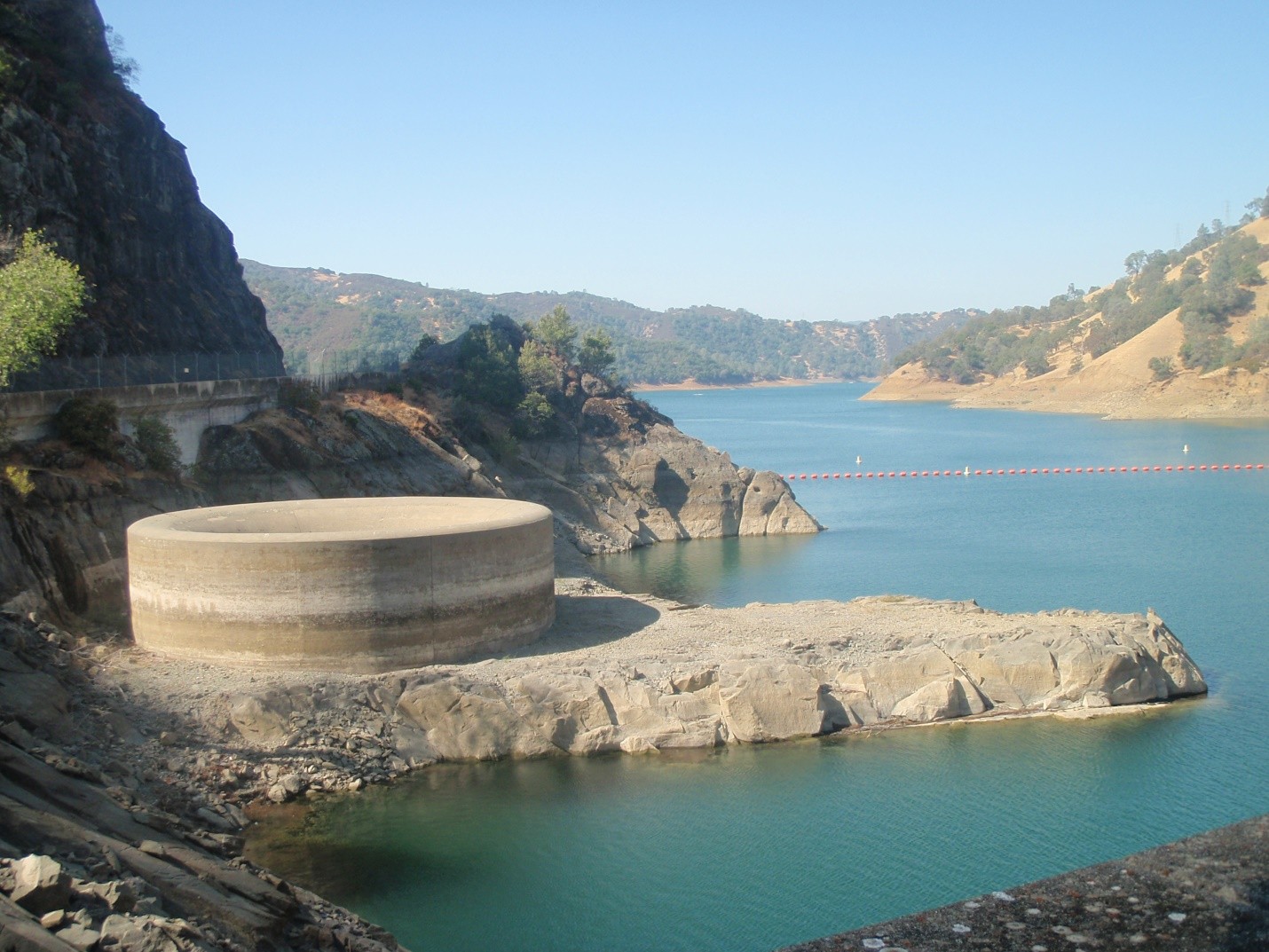 Boaters and swimmers are warned against approaching the glory hole through the buoys that are scattered across the lake.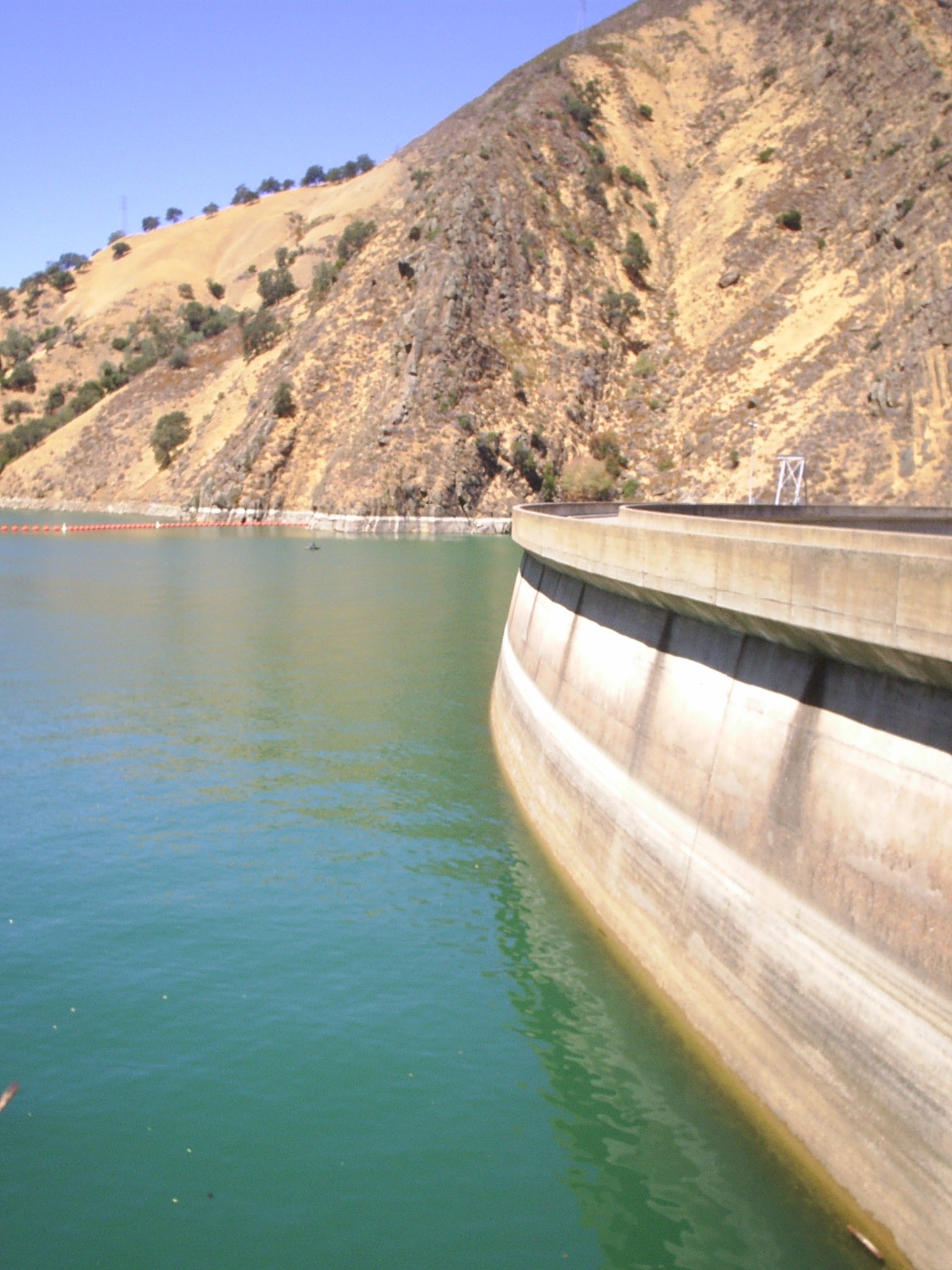 A barrier further separates the spillway from the land.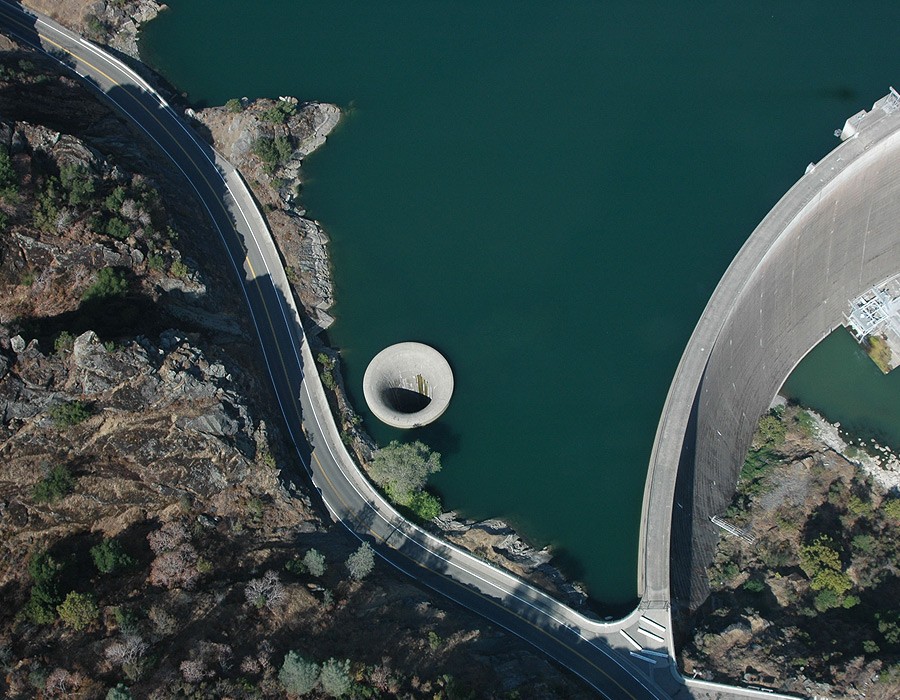 During wet months, the gigantic hole drains excess water from the dam. This helps in keeping the dam from overflowing and the structure from breaking down.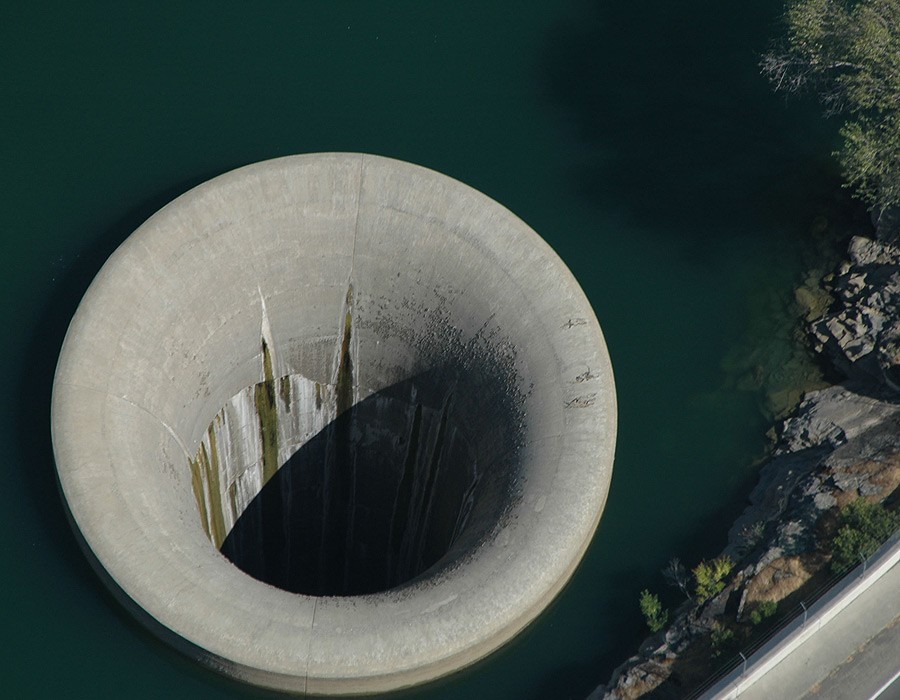 When the season is dry, Lake Berryessa's water level sinks below the rim of the funnel. Bikers and skateboarders take advantage of the horizontal exit, using it as a half-pipe.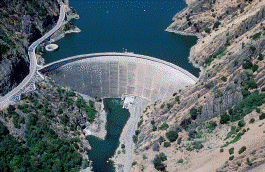 As part of the Solano Project, the Monticello Dam was intended to irrigate an entire 96,000 acres of agricultural land in the Sacramento Valley downstream.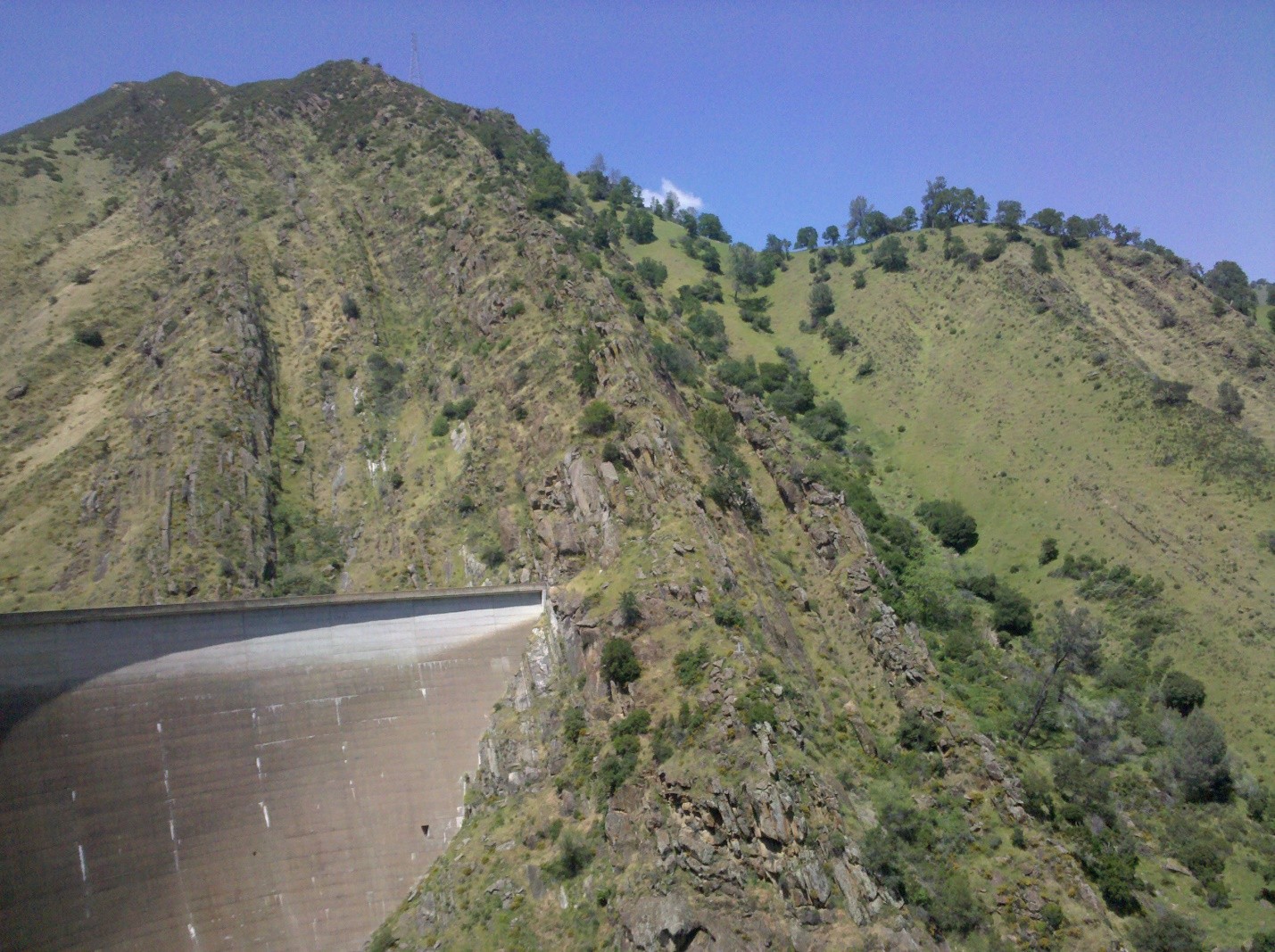 When the water levels are low, you can see the town's foundations all the way from the lake.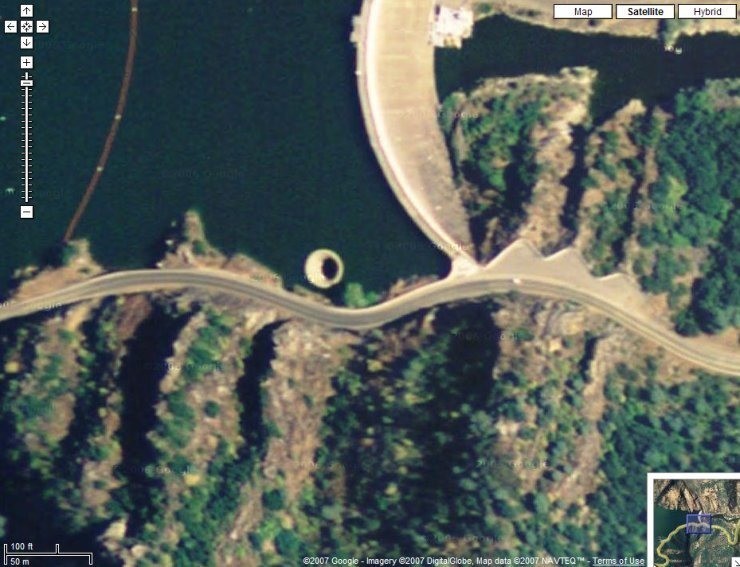 Thanks to Google Maps, you can now view the Glory Hole without having to hie off to the spot.