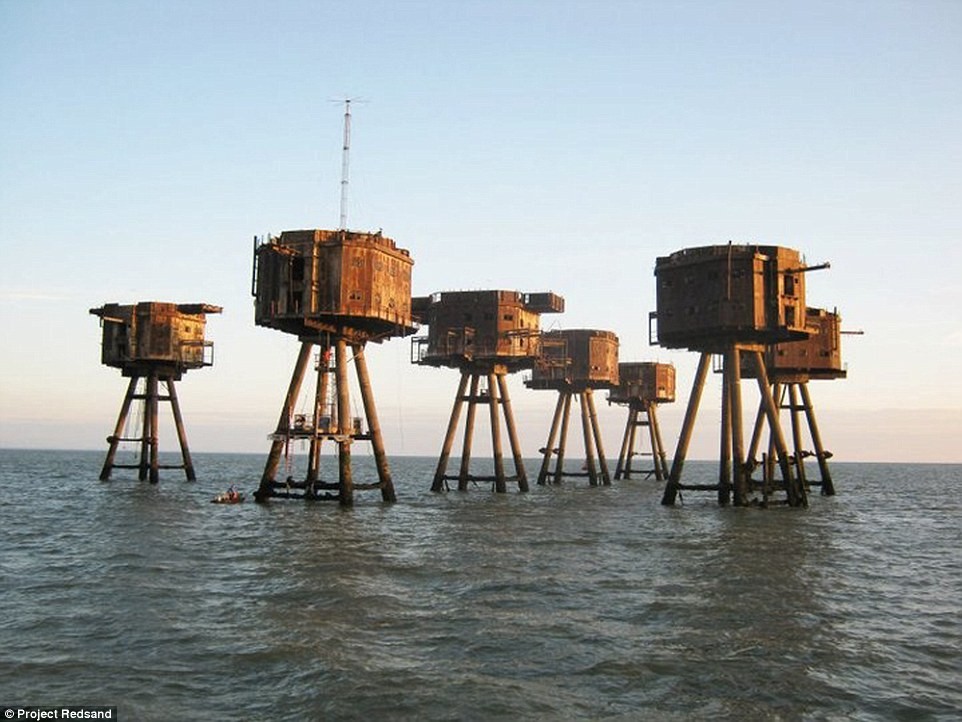 Gary Maunsell may have left this world but the Maunsell sea forts he designed for World War II live on, albeit abandoned and starting to decay. Still there are innovators and broad-minded entrepreneurs out there that see beyond the rotting façade and interiors and see something new in them. Now there are a few of these sea forts and oil rigs that have been previously abandoned and now turned into awesome and luxurious hotels, with fantastic views, all the trimmings for creature comforts and more. And the good thing is, there's a limit to the number of people that can stay in these digs at a time, so you're in good and exclusive company should you find the time (and the budget) to come.
Redsand Forts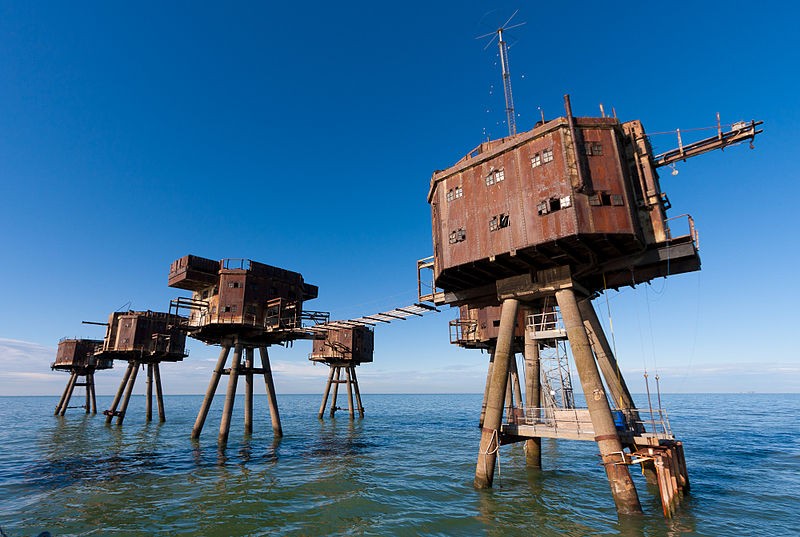 Memories of the past are difficult to erase, just look at this collection of abandoned Maunsell sea forts that remain standing off the coast of Kent. They still look serviceable but for what?  Well, there are now plans to turn the Redsand Forts, which consists seven towers into a luxurious, world class hotel that could be accessed by helicopter, catamaran or hovercraft. The concept is to have them connected by glass bridges to connect the towers, which will have 40 rooms, a hotel lounge, restaurant and possibly a museum. Such a neat idea, isn't it?
Rough Sands Fort (Roughs Tower)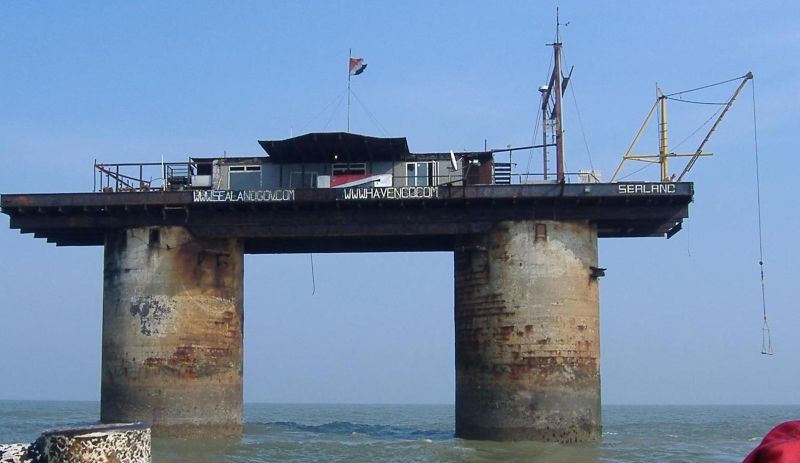 Just like the Redsand Forts, the sea fort called Roughs Tower that is located off the coast of Suffolk, England, was also designed by Gary Maunsell. While it was abandoned for a time, it's now called the smallest nation is the world, being named the Principality Sealand since 1967. It is a micronation that has not been recognized, but nevertheless it exists. It is no longer abandoned as the family and associates of Paddy Roy Bates, one among a group of people who seized it from some pirate radio broadcasters in 1967. Bates passed away in 2012 in England and bequeathed the principality to his son, Michael, who also lives in England.
Spit Bank Fort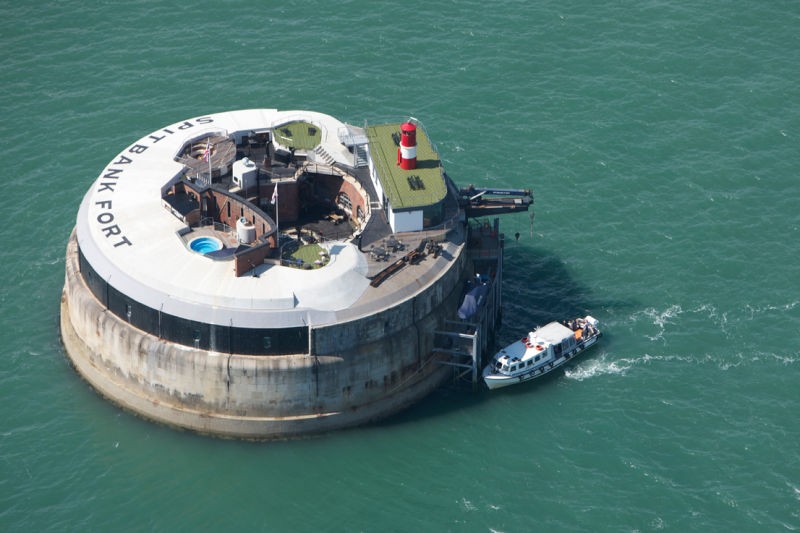 Spitbank Fort is a circular sea fort built in Solent, which is close to Portsmouth Harbour in England. It was built for the purpose of an additional line of defense against ships that were able to pass the first two main forts in the region. It was declared a surplus in 1962 and England's Ministry of Defense disposed of it in 1982. Fortunately there were enterprising people who saw its potential. The private owners turned the sea fort into a 50-room hotel with a restaurant and a dance hall. It also offered the fort as a venue for private functions. It has new owners since April 2012 and had been refurbished as a luxury retreat and spa hotel with only eight bedroom suites available. Also available are game rooms, a wine cellar and an open-air hot pool.
No Man's Land Fort
No Man's Land Fort is owned by the same group that owns Spitbank Fort. This sea fort is three times bigger that the latter. It has 22 large bedroom suites, perfect for large events and corporate clients who want to experience something different. No Man's Land Fort has restaurants and shops, a cabaret bar, a fire pit on the roof and a hot house with fire pit as well. It's equipped with sea golf and a laser battle. It can accommodate 200 guests for themed parties and events. They are offering themed lunches as well.
Seaventures Dive Resort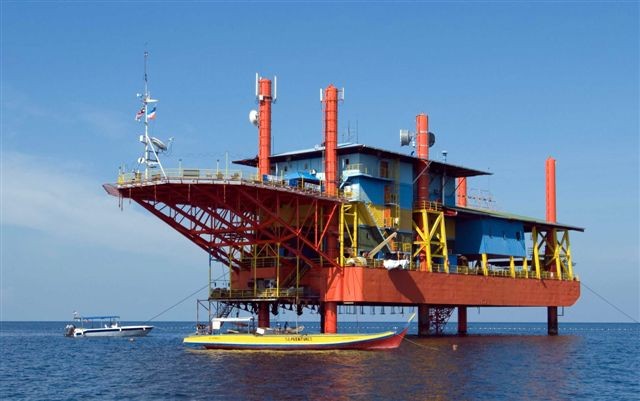 Seaventures Dive Resort is may not be an abandoned sea fort but it was a former oil rig out at sea. Located near Sipadan in Malaysia, it was towed from another location when it was bought in 1988. After it was renovated, it now contains 25 rooms. A family room has an en-suite bathroom, lounging area and dressing area. It also offers twin/double rooms and dorm rooms good for four people. And as the name suggests, you can enjoy diving in this location. Other facilities include a restaurant, conference room, souvenir shop, table tennis, pool tables, karaoke bar and lounge and a movie room. Broadband Wi-Fi access is also available.
Frying Pan Shoals Light Station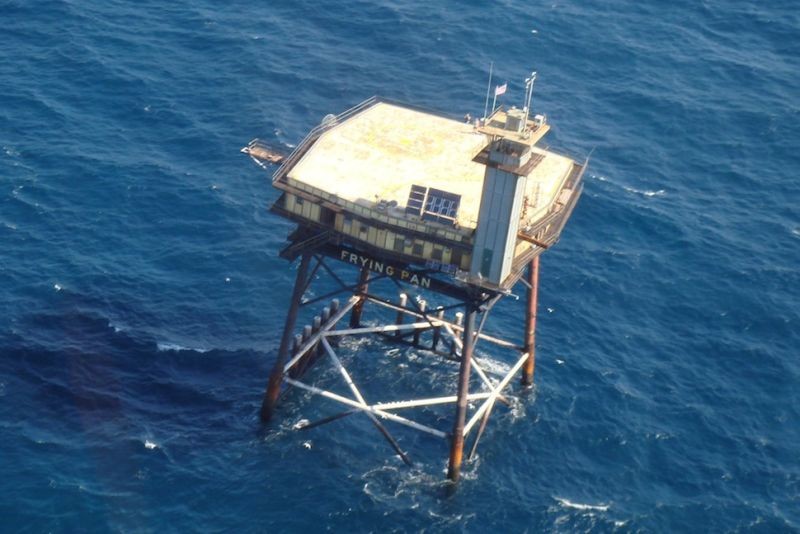 The Frying Pan Shoals Light Tower is located in the Atlantic Ocean near Southport North Carolina. Although not a former sea fort, it is a decommissioned light house that was designed like an oil rig. Rising some 85 feet above the sea, it is only accessible by boat or helicopter. It was supposed to be demolished and the parts used as artificial reef but a company made an offer for it although it failed to make the downpayment. It was later sold in 2010 to Richard Neal who's a North Carolina native. With the help of volunteers he was able to refurbish the light house. Today it's a bed and breakfast, offering something different for the adventurous. It has eight rooms, all facing the ocean. Basic meal supplies are available but if you want specific ingredients for your meals, you've got to bring them.
Lifeboat turned into a houseboat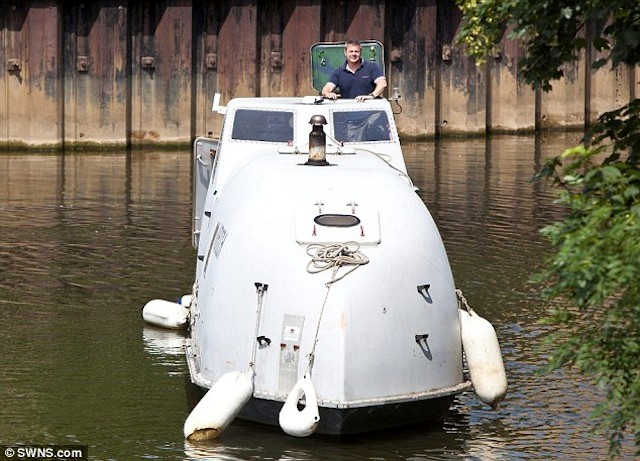 It's not a sea fort and it's not an oil rig either, although it was once connected to an oil rig. As a lifeboat, it used to belong to the Murdoch North Sea oil platform that Jeff Doyle, the current owner bought on the Internet in 2011. He had it refitted and now it has a kitchen that's close to the steering wheel, a few essential furniture and a wood burning stove. Doyle docks it at the Bath Marina in Somerset, United Kingdom.
Orange oil rig escape pods as hotel rooms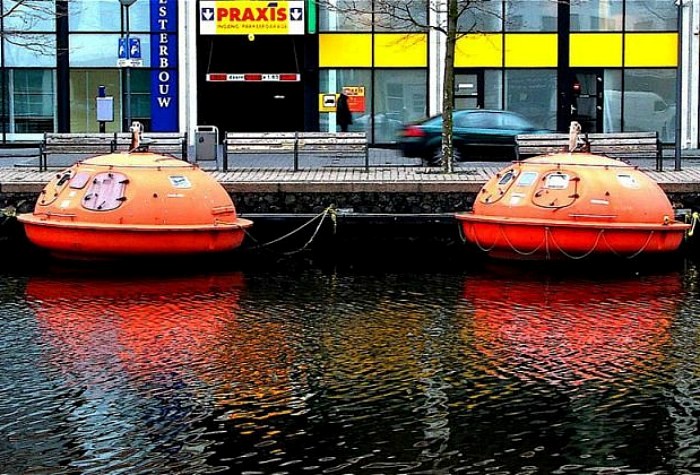 Again, this is not a sea fort but this one is also used in the water. The orange escape pods used to belong to an oil rig, but that was before Denis Oudendijk, a forward-thinking Dutch architect turned them into individual floating hotel rooms. The pods are located in Den Haag, Netherlands. It provides a different view of the water due to its size and has a fishing net and a hammock. Oudendijk planned to look for waste material that he could recycle by traveling around Europe by boat but he wanted one that is enclosed that would work as a laboratory and house at the same time. He found a pod that he could afford and now changed his project to providing floating hotel rooms.
Horse Sand Fort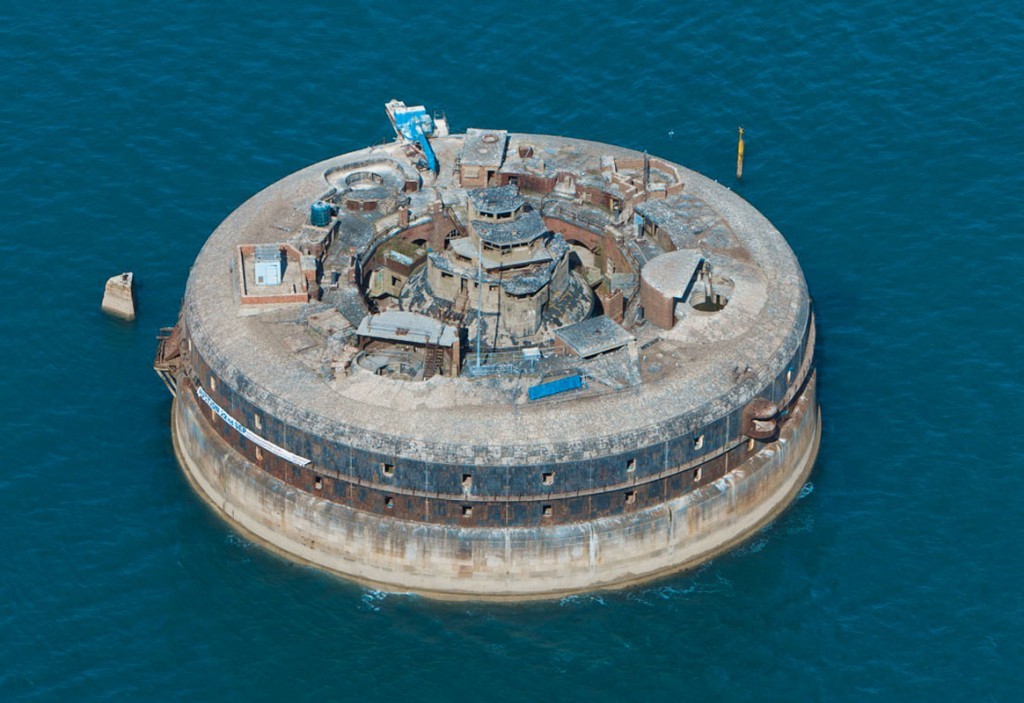 Now this one is still in the process of being converted. It's the same size as No Man's Land Fort, and belong to the four sea forts that are located in Solent. Horse Sand Fort will not be turned into a luxury hotel but will instead be restored. Guests would be able to see this sea fort in its original state – with its living quarters, 100 chambers, armor-plated walls, shell stores and original gun carriages. It will be a museum and monument for people interested in history to discover. Guided tours will be available in the near future.
St. Helen's Fort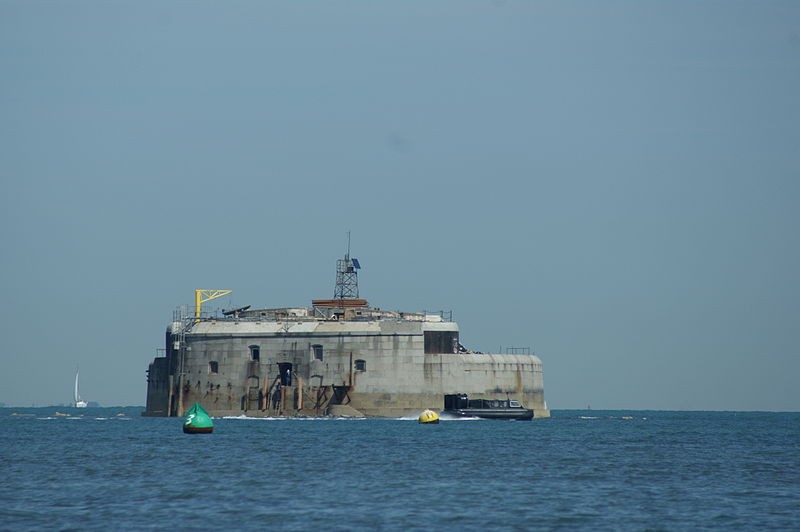 St. Helens Fort is another sea fort located in Solent, close to the Isle of Wight. It was built to protect the anchorage of St. Helens. However it suffered from subsidence quite badly, causing several changes to its plans. It's now private property and not yet open to the public. When the tide is very low it is possible to walk from the St. Helens beach up to the fort. It had been a tradition for people to have a barbecue on the beach after they reach the fort. It is basically a spontaneous event and the local yacht clubs usually provide safety boat services should the tide suddenly turns.